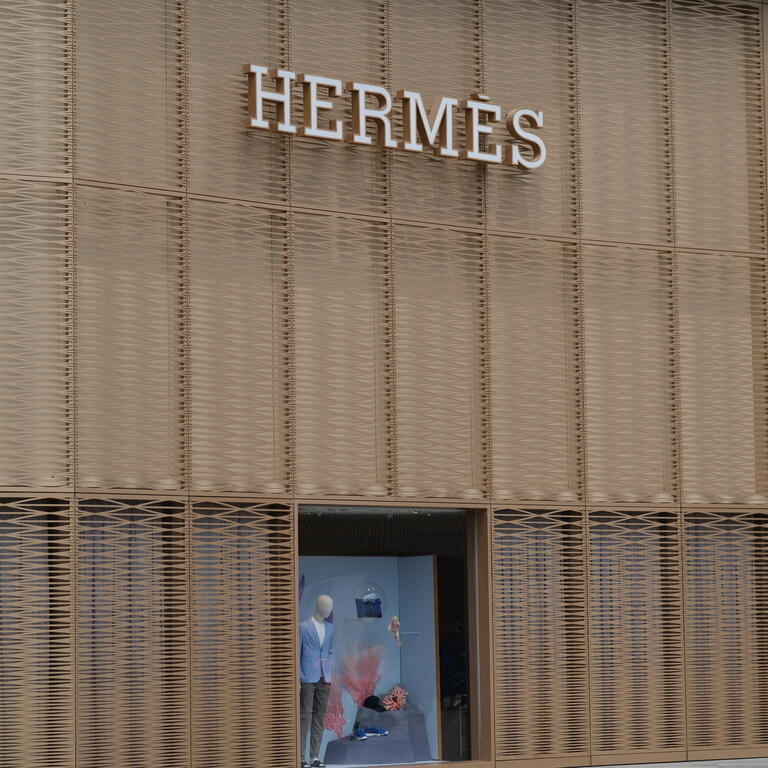 Hermès: too expensive for my taste (OTCMKTS: HESAF)
introduction
Hermès (OTCPK:HESAF) (OTCPK:HESAY) (hereafter simply Hermès without the accent) is a group of French luxury brands generating nearly 50% of its turnover in the Asia-Pacific region (and 60 % if you include revenue generated in Japan). Europe represents approximately 22% of sales and the total percentage of consolidated sales generated in the Americas is approximately 16%.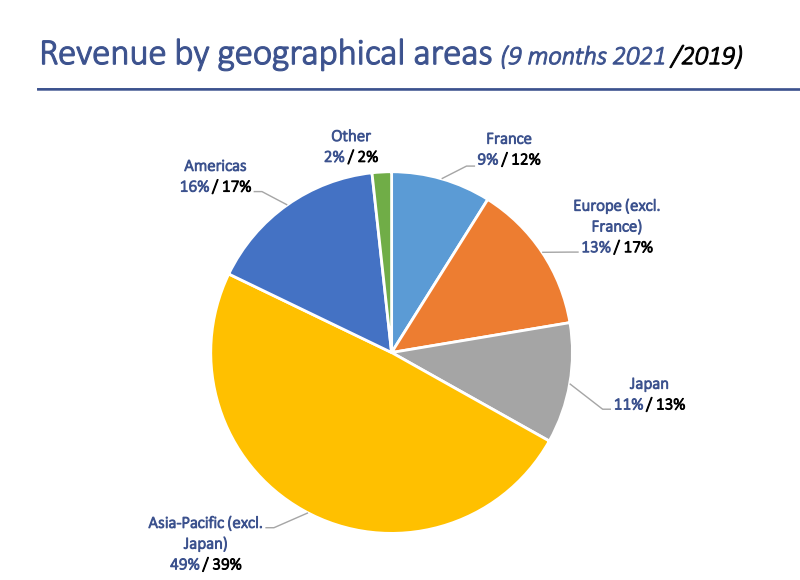 Hermes is a French company and its most liquid and primary listing is on Euronext Paris where the company trades with RMS as its ticker symbol. The average daily volume in Paris is around 84,000 shares and as Hermes trades at just over EUR 1,350 per share, this represents a monetary volume of over EUR 100 million per day. The current market capitalization of Hermès is just over 140 billion euros.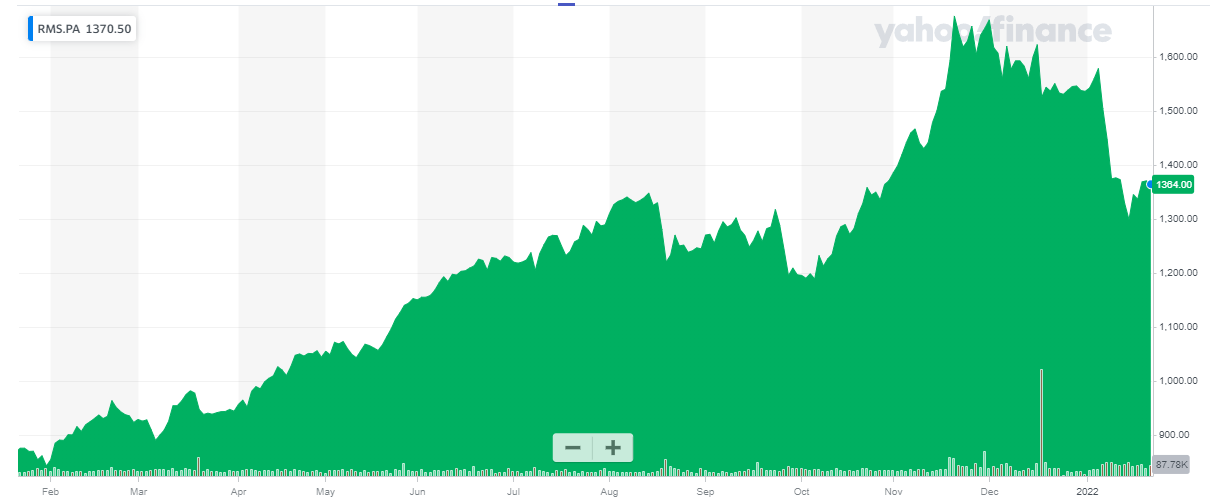 Free cash flow remains strong and net cash continues to grow
Hermes only provides detailed financial results every six months, which means that we have to rely on the results published in the first half of 2021 to determine the performance of the company.
I have to thank Hermès for making it easier for investors to compare 2021 results with 2019 results, the year before the COVID pandemic spread. It's very easy for companies to beat 2020 results, but 2019 should actually be the real benchmark.
Hermes reported total revenue of just over 4.2 billion euros in the first half of 2021, around 70% more than in the first half of 2020, but as mentioned, that's not exactly a fair comparison given that H1 2020 revenue fell nearly a quarter from H1 2019.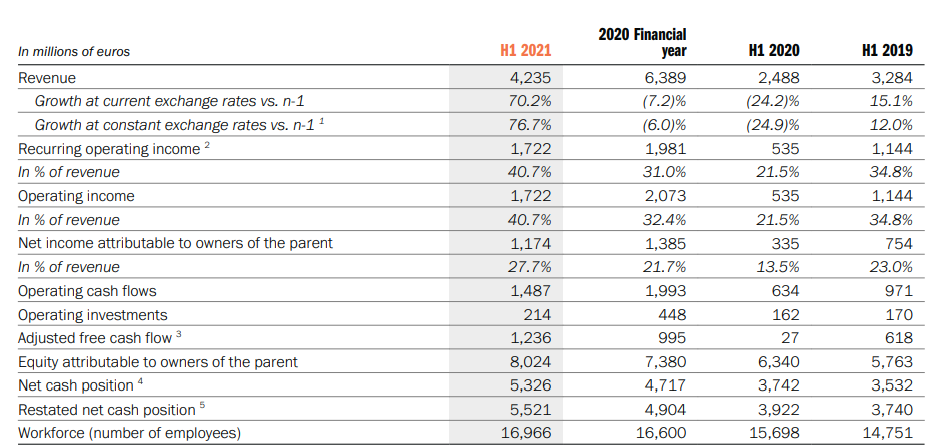 That's why it's great to see that Hermes is also providing 2019 results in the same table that shows how H1 2021 revenue is now 29% higher than total H1 revenue. 2019. The chart above also shows how the company's margins are growing. The current operating margin rose from less than 35% to more than 40%, while the net profit as a percentage of turnover rose from 23% to 27.7%. This is an excellent achievement and helps explain Hermès' very strong share price performance over the past two years.
Thanks to the very strong margins, Hermes recorded a net profit of 1.18 billion euros, of which approximately 1.17 billion euros was attributable to ordinary shareholders of Hermes. This translates into an EPS of EUR 11.22 per share.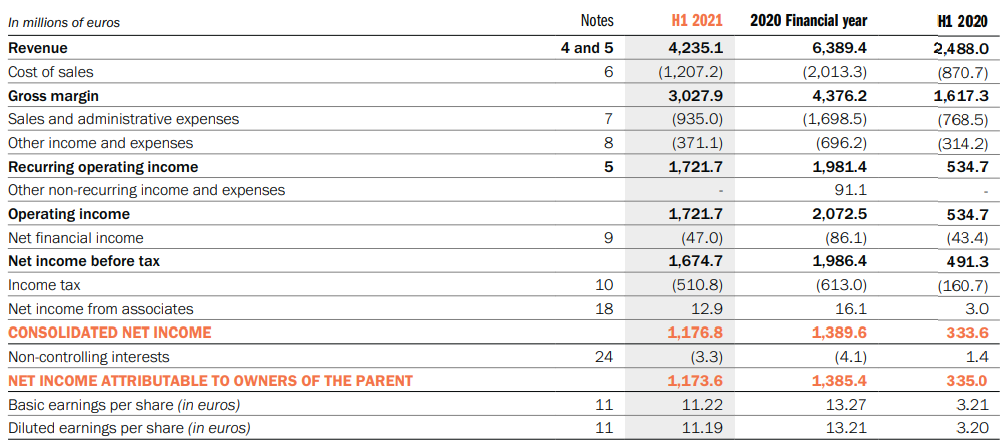 That's pretty low for a stock trading at a price above EUR 1,300 per share, so I was hoping the cash flow statement would show why the company is trading at the current exorbitant valuation.
Reported operating cash flow before changes in working capital position was approximately €1.49 billion. There were an additional €102m of lease payments that need to be deducted while I also add in the almost €14m of deferred tax charges. This translates to an adjusted operating cash flow of almost exactly 1.4 billion euros.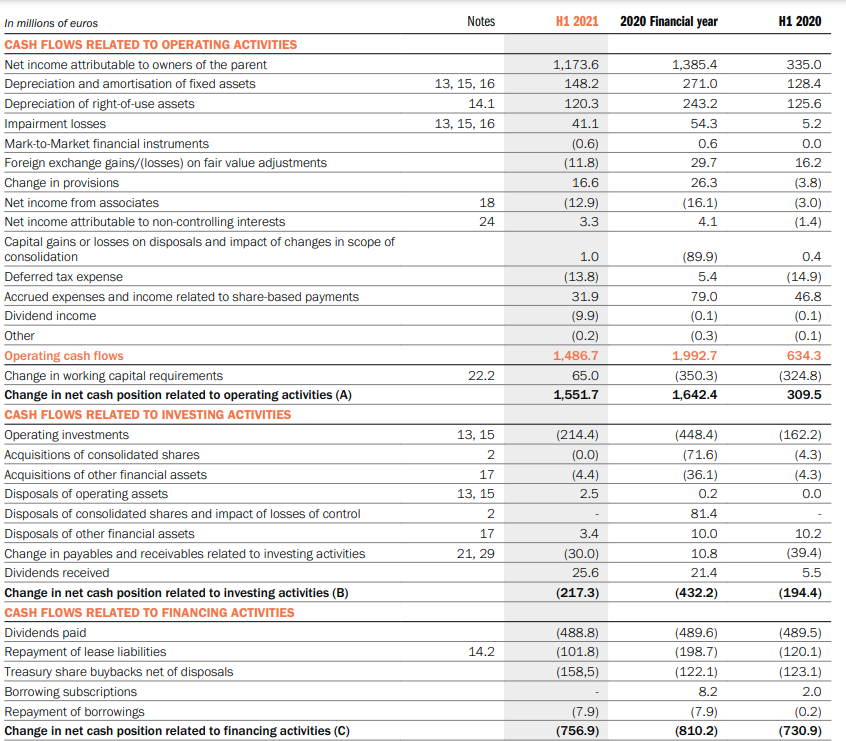 The total capex was only €214 million, resulting in a net free cash flow of €1.185 billion, which is almost exactly the same result as the reported net income. This equates to a free cash flow per share of approximately EUR 11.30-11.35 per share.
Although we still have to wait for Hermes to release its full year results, the company may actually surprise on the upside given that third quarter results were exceptionally strong. Revenue increased approximately 31% from Q3 2020 and approximately 40% from Q3 2019. Revenue growth is lower than Q3 2020 as there was a lot of pent-up demand during this quarter and Q3 2020 revenue was actually higher than Q3 2019.
Third quarter revenue was around 2.4 billion euros, which means we can expect third quarter net profit to be around 700 million euros, probably followed by a similar result to the last quarter of the year. I expect an annual net income of 2.5 to 2.7 billion euros, or about 25 euros per share.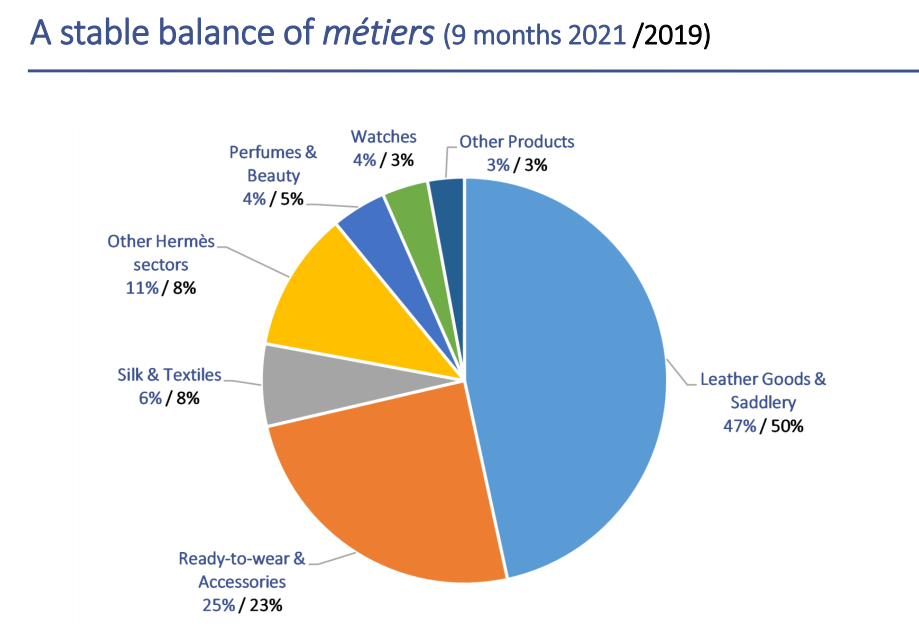 Investment thesis
This means that Hermès is currently trading at a free cash flow yield of less than 2%, which is far too low for me to be interested in going long. Hermes has one of the strongest balance sheets in Europe with just €43 million in financial debt (excluding lease debt) and over €5.35 billion in cash. I expect the company to end 2021 with a net cash position of around 6.5 billion euros and I would not be surprised to see the net cash position reach around 9 billion euros d by the end of this year.
That's great, but even if I applied the 9 billion euros to net cash, the value of the business would still be over 130 billion euros and even if we saw another 10% increase in net income this year, Hermès would still trade at more than 40 billion euros. times his earnings.
It is a very well run company with an excellent brand reputation. But the stock is just too expensive for me right now.