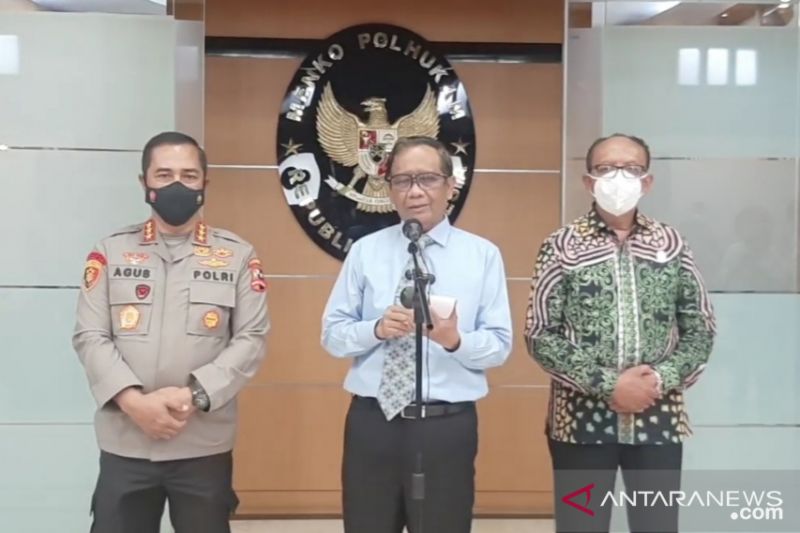 Illegal fintechs do not meet legal requirements: Minister
From a civil point of view, we consider that they do not meet the requirements
Jakarta (ANTARA) – Coordinating Minister of Political, Legal and Security Affairs Mahfud MD has said that illegal financial technology (fintech) companies do not meet civil law requirements for them to be recognized as commercial institutions by the state.
"From a civil point of view, we consider that they do not meet the requirements. Especially the subjective requirements, because there are certain things, and then the second is, on the criminal level, there are alternatives like us said so, "the minister said at an online press conference in Jakarta on Friday.
Owners of illegal fintechs can be charged under the Information and Electronic Transactions Act and the Pornography Act as they often share inappropriate photos of their customers on social media platforms, a said Mahfud.
Legal proceedings will be initiated against these companies in accordance with applicable law, he informed.
"There is article 27, article 29, article 32. Now article 27, for example, (covers) the distribution of obscene photos or pornographic photos that are disseminated to threaten people in the community. 'embarrassment (so that they repay the loans), and many of these cases will be followed up later, "he explained.
Related News: Ministry Blocks 151 Unauthorized P2P Fintech Lenders
"We have formulated the legal reasons and we have stipulated them. Later let the debate be in the legal process, because of course there will be (some who would agree) and (others who would) not. But the government wants to be there to save the people from extortion and threats, "Mahfud explained.
The government is serious and has shown its commitment to solving the problems regarding illegal online lending by following up on cases involving the loans and taking firm action against the perpetrators, he said.
"The government wants to be there to save the population from blackmail and threats," he added.
He urged victims of illegal online lenders to report them to the police if they receive threats.
"Victims must have the courage to report to the police. The police will provide protection. If more specific protection is needed later, this can be done through the Witness and Victim Protection Agency, all of which are provided as instruments of law, "he added. (INE)
Related news: How illegal online businesses trap young people looking for jobs
Related News: West Jakarta Police Investigate Two Reports of Illegal Online Loans