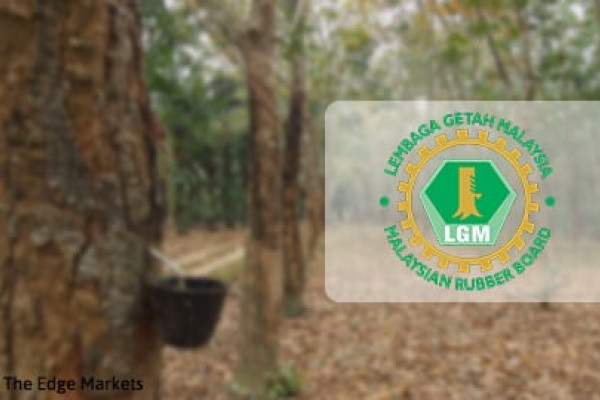 No sale or leaseback of properties to Jalan Ampang – Malaysian Rubber Board
KUALA LUMPUR (May 28): The Malaysian Rubber Board (LGM) confirmed that there had been no sale or leaseback transaction on two of its land namely Lot 20012 and Lot 20013 in Jalan Ampang, here.
LGM in a statement said today that all matters relating to the sale and lease of its land must have the prior approval of its board of directors before being referred to Minister of Plantations, Industries and Goods Datuk Dr Mohd Khairuddin Aman Razali.
LGM has received requests from several companies to purchase lot 20012 and the review will be reviewed based on the appraisal done by the Department of Real Estate Appraisal and Services (JPPH) of the Ministry of Finance and the opinions of the Department. of national heritage, he added.
"As for lot 20013, the rental offer was made by LGM Properties Corporation (LGMPC) in October 2020, as part of an open and transparent call for tenders.
"Several companies had applied through the tender and following strict criteria, processes and procedures, the most bidding Al-Noor Foundation was selected," the statement said.
The decision on the lease of Lot 20013 and the sale of Lot 20012 has not yet been decided by LGM's Board of Directors and, as such, has not been submitted to Mohd Khairuddin for review and approval, he added.
Therefore, LGM reiterated that no rental agreement or sale and purchase transaction has been signed with any party, adding that it seriously considers the misrepresentation and factual errors on the matter which have gone viral on social media.
LGM said that under existing rules, all property appraisals, whether for rent or sale, would first be submitted to the JPPH before current rental rates and market values ​​are determined to ensure the better yields.
Previously, a report that the affected properties were rented and sold below market price, as an NGO claims, was widely circulated on social media.
Get the latest news @ www.EdgeProp.my
Subscribe to our Telegram channel for the latest stories and updates
Click here for more property stories