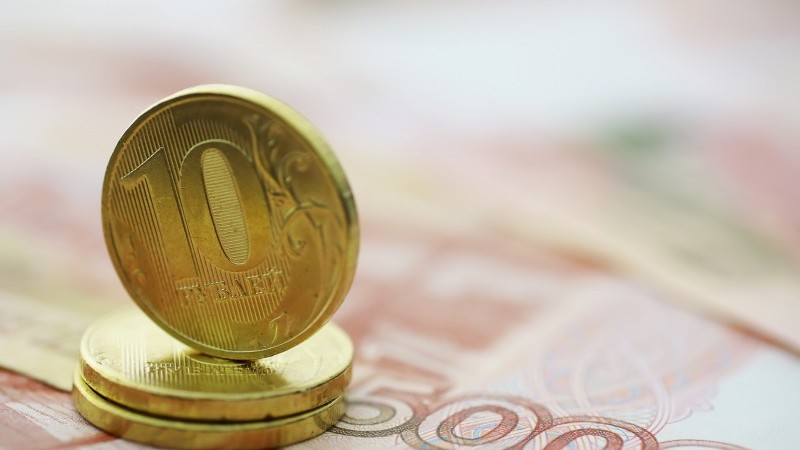 Russia's balance of payments is strong but not bulletproof | Item
The constructive vision is still viable but subject to a number of risks
Overall, the point of looking at the balance of payments is to determine whether it provides enough fundamental support to the local forex market to weather a global or country-specific storm.
Factors favorable to the ruble include a still strong current account, a conservative fiscal policy, which means flexibility on currency purchases and the placement of public debt in the event of external shocks, a prudent monetary policy preventing real rates from falling and a modest role for portfolio flows on the local foreign exchange market. We believe that this combination of factors has allowed the ruble to show only a modest 1% depreciation against the US dollar over the course of 2021, while its emerging market/commodity peers have lost 6 to 9% (Chart 8) depending on whether we exclude or include the Turkish lira in the comparison basket. Support from trade-related currency flows is also the reason why, amid heightened country-specific foreign policy tensions, the ruble has fallen just 2% year-to-date, while Russia's 5-year CDS are up 50-100 basis points, 10-year OFZ yields climbed 85 basis points and local equity indices fell 8-10%.
Meanwhile, Russia's capital account is an obvious hole in the ruble's defenses, just as persistent (and mostly one-sided) accumulation of foreign assets by the non-financial private sector offsets the lion's share of the current account surplus, leaving the local foreign exchange market vulnerable to volatile portfolio flows. The latter can be triggered negatively by the global appreciation of the US dollar, the arguments of which seem to be strengthening, and of course, country-specific risk aversion in the event of a failure of diplomacy in the Russian-Ukrainian tensions.
Another important consideration here is that despite the year-to-date spike, the the specific discount of the ruble against its peers is close to its all-time lows (Figure 8). This means that a diplomatic success or even a break in foreign policy tensions around Russia is unlikely to bring a material rise to the rouble, while negative results (military conflicts, new sanctions) would bring additional pressure.
As a result, our expectations of a moderate USDRUB recovery may still materialize this year, but only assuming foreign policy and relatively quiet global markets return to the status quo. Moreover, in the longer term, the ruble will remain subject to a depreciation trend unless there is a sustained improvement in local private capital flows.